Extra flavorful with the rich taste of butter and sugar-free chocolate chips, these low carb chocolate chip blondies are sure to be a hit in your house too.
Are you in the mood for something sweet, other than a traditional low carb chocolate chip cookie? Then these chocolate chip pecan blondies might be just what you're looking for!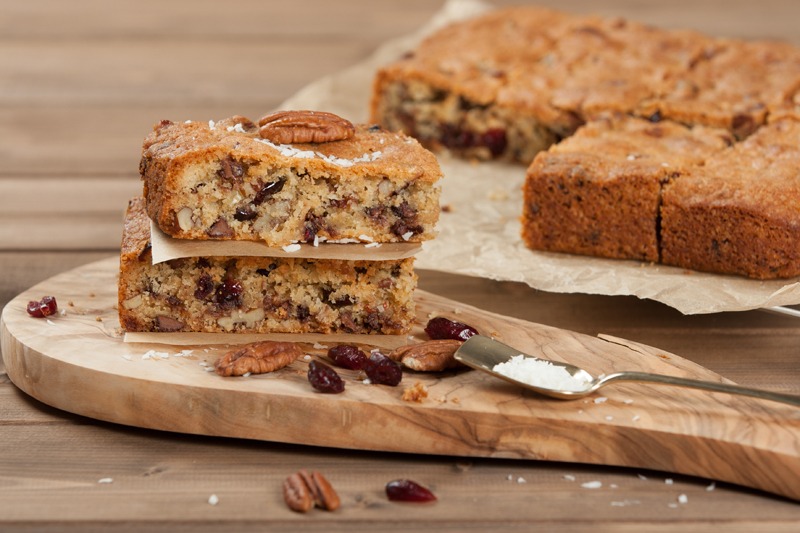 I used ChocoPerfection chocolate chips since they do not cause stomach distress like the other sugar-free chocolate chips sweetened with sugar alcohol.
Using the PolyD or VitaFiber and blackstrap molasses results in a chewy bar similar to the bars made with chocolate chip cookie dough. These low carb, chocolate chip pecan blondies are quick and easy to prepare.
Nutrition Facts
Per 1 square (16)
---
Total Carbohydrate
15g
5%
---
*Percent Daily Values are based on a 2,000 calorie diet. Your daily values may be higher or lower depending on your calorie needs.