One very tasty and easy to make Blueberry Keto Coffee Cake. Pretty simple to prepare a low carb cake. The sugar-free cake layer I covered with layers of cream cheese, blueberries, and cinnamon streusel.
The cake I prepared in stages because there are three basic layers: cake bottom, cream cheese filling, and streusel dressing.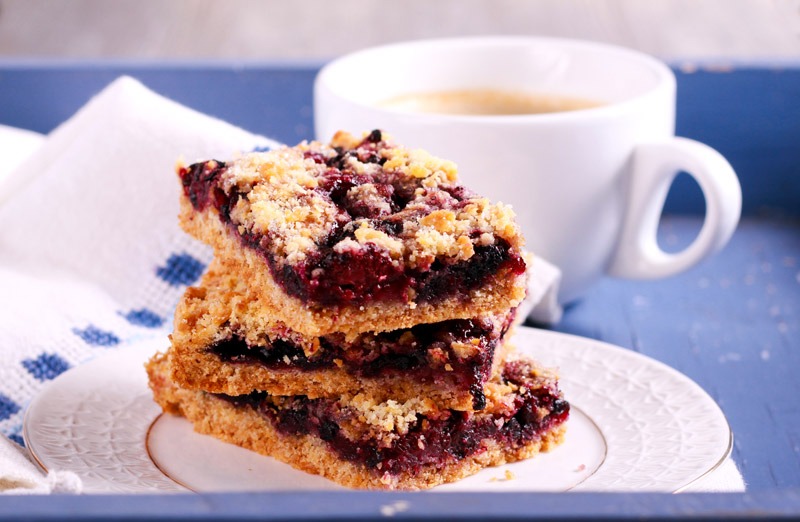 Almond flour, baking powder, baking soda, cinnamon, salt, sweetener, sour cream, oil, vanilla extract, and eggs I use for the ingredients for the cake base.
Almond flour, cinnamon, sweetener, butter, and salt I'm used for the dressing. There is a mixture of cream cheese, eggs, and sweeteners in the cream cheese filling. Blueberries I also sprinkled with stuffing.
Nutrition Facts
Per 1 slice (16)
---
---
*Percent Daily Values are based on a 2,000 calorie diet. Your daily values may be higher or lower depending on your calorie needs.